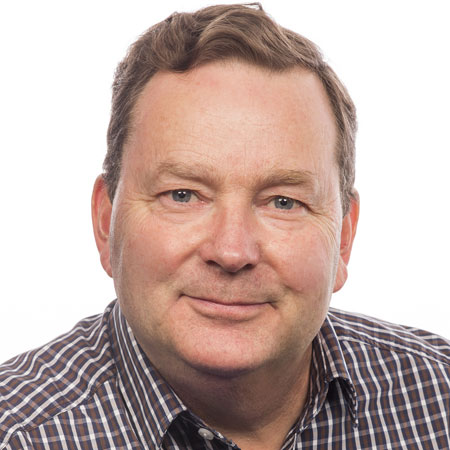 Dr Stephen Page
Head of Product Development
Stephen has been directly or indirectly responsible for the preparation and submission of more than 250 applications for registration in Australia and other countries. He has been continuously involved in the preclinical and clinical development of new veterinary medicines as well as regulatory affairs since 1984. Now full time with Luoda, Stephen has consulted both internationally and domestically to the public and private sector, and has more than 100 publications and presentations in his curriculum vitae, as well as an array of professional affiliations. Importantly, Stephen has been involved in the clinical development, registration and post-marketing technical support of products in the following classes: non-steroidal anti-inflammatory drugs, beta lactams, fluoroquinolones, streptogramins, tetracyclines, benzimidazoles, imidazothiazoles, tetrahydropyrimidines, salicylanilides, macrocyclic lactones, macrolides, organophosphates, synthetic pyrethroids, polyether ionophores, triazines and vaccines in livestock (sheep, cattle, pigs, poultry and goats), horses, cats and dogs. He has worked with regulatory agencies in Australia, NZ, USA, Japan and Europe.
Nicholas Bova
Head of Innovation & Strategy
Nick has a decade of management experience within the niche compounding pharmacy industry. Established in 2006, Bova Compounding has emerged as one of Australia's few stand-alone compounding facilities. That company has over 40 employees nationally and is generally regarded as the leading veterinary compounding facility in the Australia, having been the first to have achieved Good Manufacturing Practice (GMP) status.
Bova Compounding makes preparations for physicians and doctors with customised medications for their clients. Nick regards his success with Bova Compounding as being due to his ability to implement strong support structures with the right people, enabling the business to handle the large daily demand during phases of high growth. Managing this workflow during store and laboratory expansion projects whilst remaining open and servicing customers is a key achievement of his tenure as Managing Director.